Email subscription
Each eazyBI user can subscribe to receive a regular email of one or several eazyBI dashboards from the menu. This option is available in the eazyBI app, Dashboard section.

If you do not see this option, please check if it is supported for the eazyBI product you have and if export to PDF is enabled in the case of Server or Data Center.
Automatic dashboard sending to email is available in for following eazyBI products:
Users will receive an email with a PDF attachment of all dashboards you have scheduled to be sent during half an hour time span. Please select either weekdays and time [1] or specify days of month and time [2] how often you would like to receive emails. If you set the 31st day in Days of month settings but some month does not have that many days, the email will be sent on the first day of the new month. Don't forget to check and adjust the time zone for the subscription schedule [3].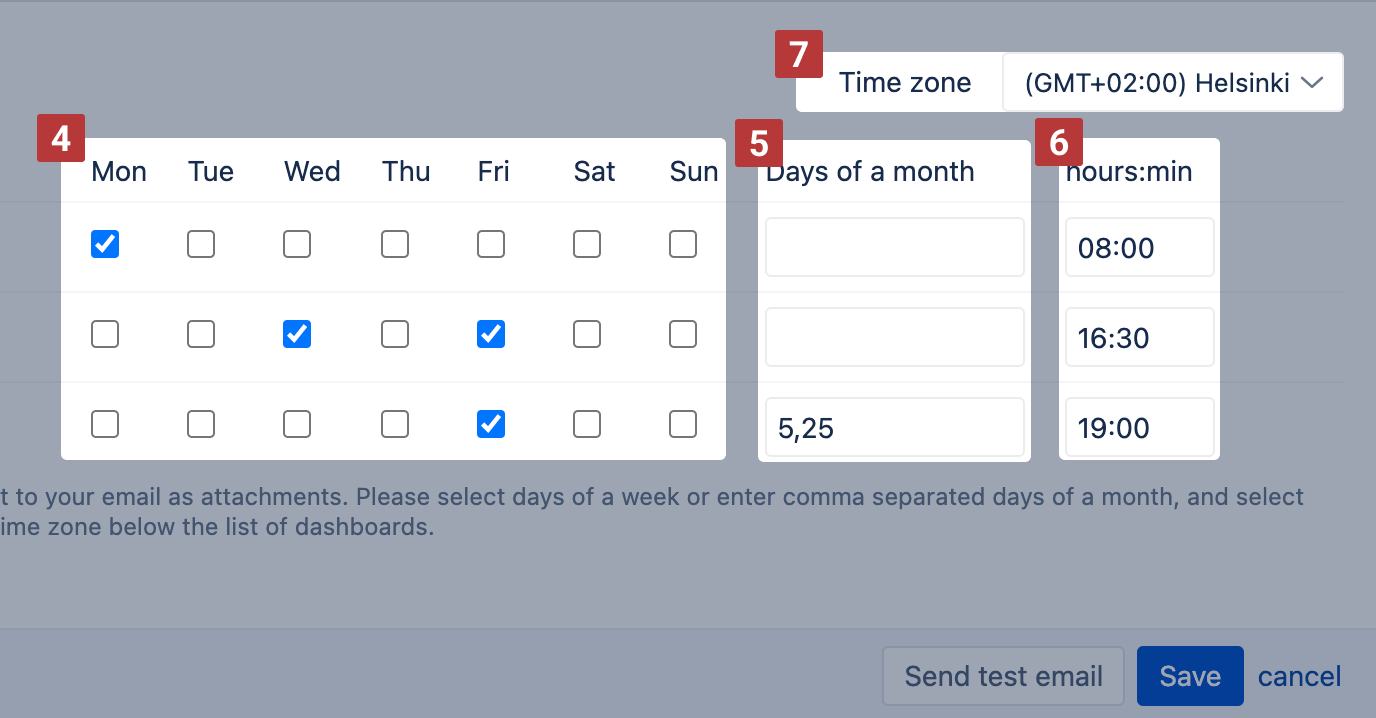 You can customize the text in email body when eazyBI for Jira Server or eazyBI Private is used.